How I Spent Rs. 5000 on Quikr.com
Quikr.com and BlogAdda gave us Bloggers five thousand rupees to buy something on Quikr and share our shopping experience. Obviously I grabbed the opportunity 🙂
First, I had to sort through many products/categories to decide what I wanted – that was an experience in itself. Then I had to contact sellers, fix up a convenient time, visit them, and purchase the products. While doing that, I learned a few shopping lessons too.
So here's what I bought (and learned) ~
1. SUNCA Emergency Light & Fan :: 2 Nos :: Rs. 1000/- each :: Total – Rs. 2000/-
Quikr category: Home & Lifestyle.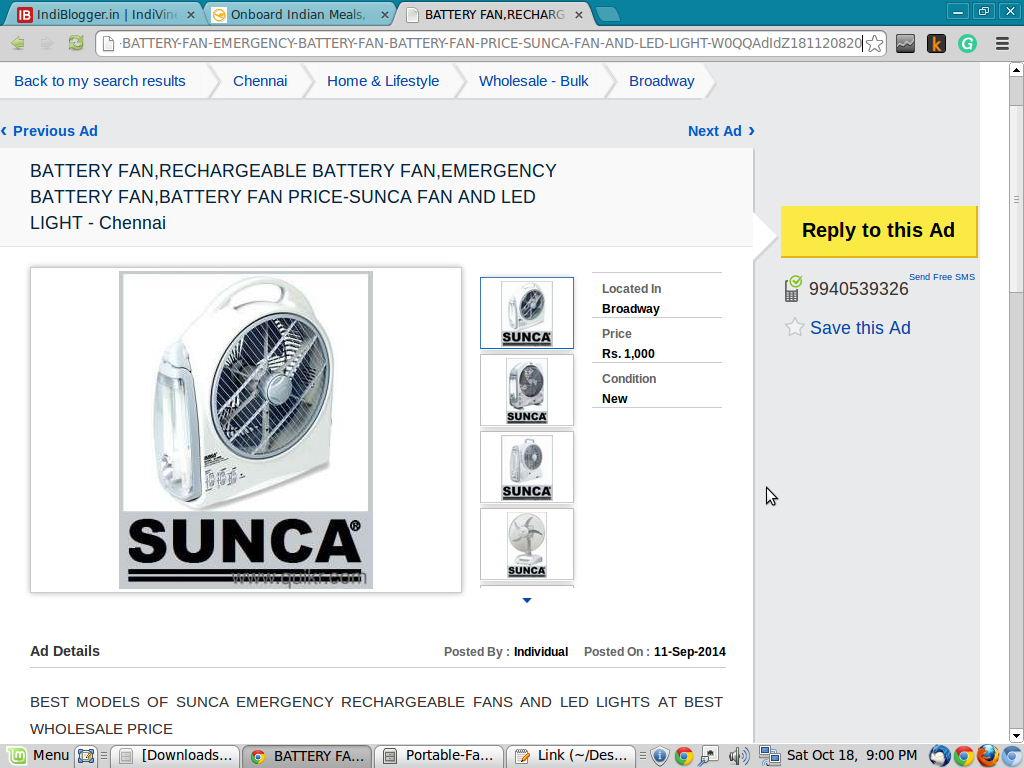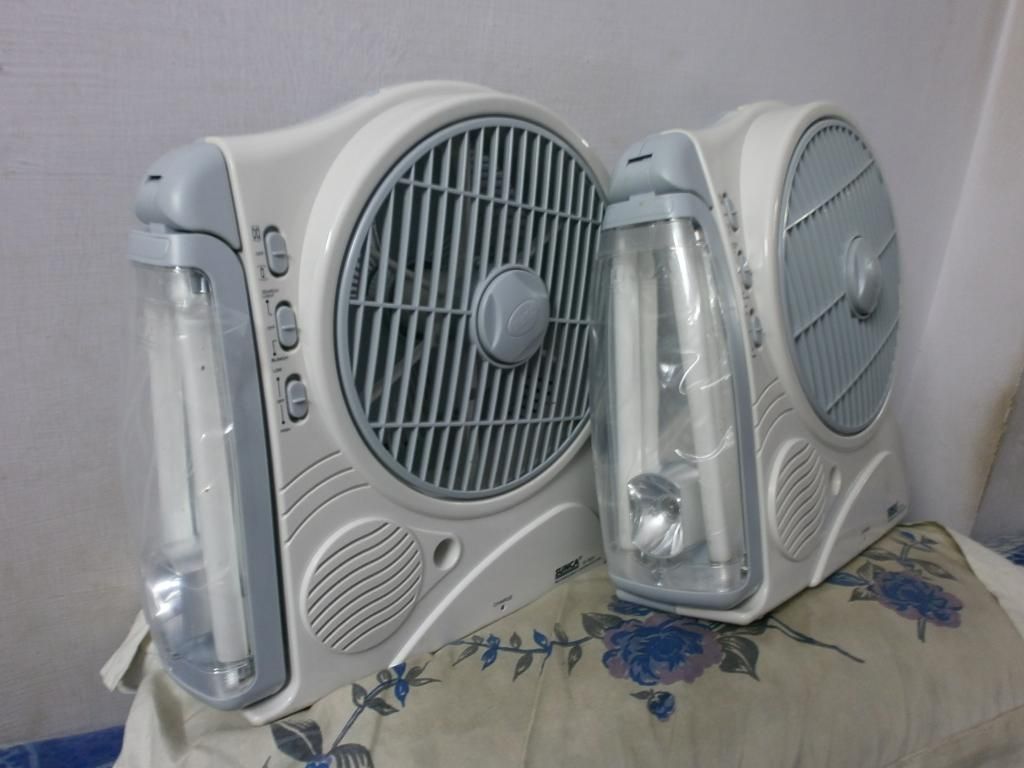 I like the concept of integrating emergency lights and battery fans into a single product and selling it at an affordable price. So I bought two of them, one for our house and another for my grandmother's house in Kanchipuram. 
In Chennai, power cuts are not that frequent, but in Kanchipuram, power is cut for a few hours in a day, especially during summers. This product can be useful even otherwise as it is portable and we can keep it on the desk, on the kitchen platform, near the sewing machine, etc.
The battery is quite large and will last for 4 hours if we charge it for 6 hours. There is a provision to insert another battery (not included) to increase backup time. The lights are bright, but the fan is not so fast – battery fans are never fast!
There were two issues we faced with this purchase – the price was initially mentioned as Rs. 1000/- on the site, but after we went there, they raised it (maybe the model was different or the wholesale price was advertised). But we still bought it because we thought the product was worth the new price. Lesson learned: Confirm the pricing on phone before going.
Some on/off buttons were loose (although they work). We checked if the lights and fan were working, but we didn't check the buttons. Also, the button arrangement makes it difficult to operate – the off switch is in the middle, and two levels of on switch (like high/low) is on the top and bottom. Lesson learned: Check everything before buying, especially if it's a non-standard product. 
2. Tupperware 4-Liter Container :: 1 No :: Total – Rs. 590/- 
Quikr Category: Household.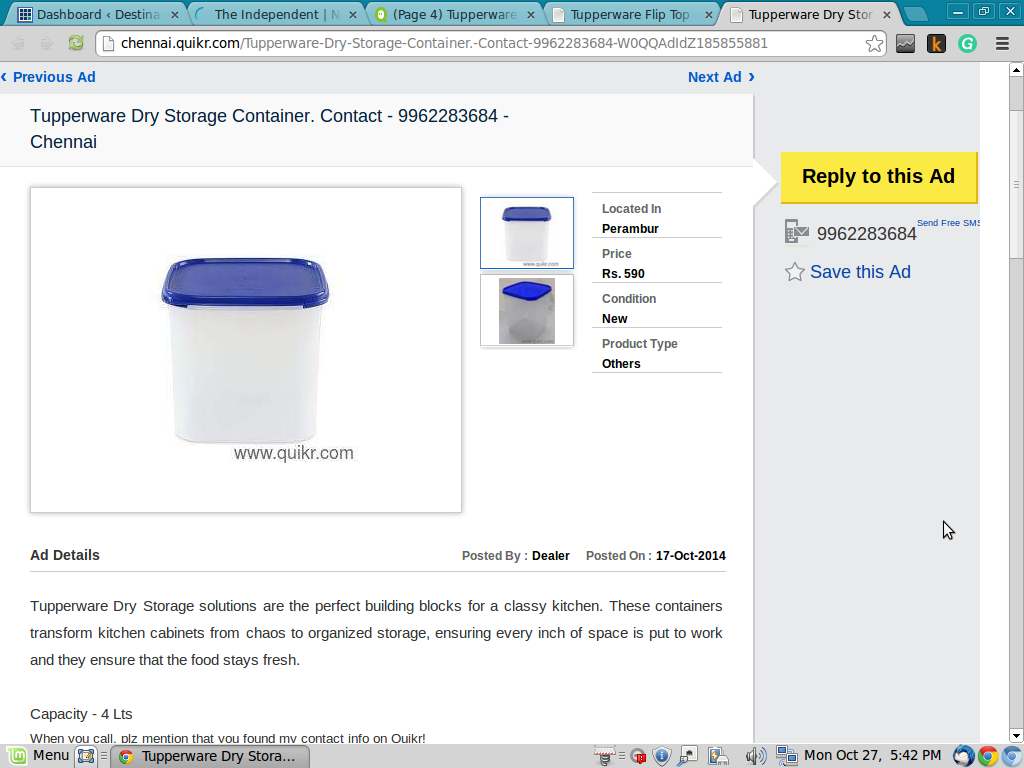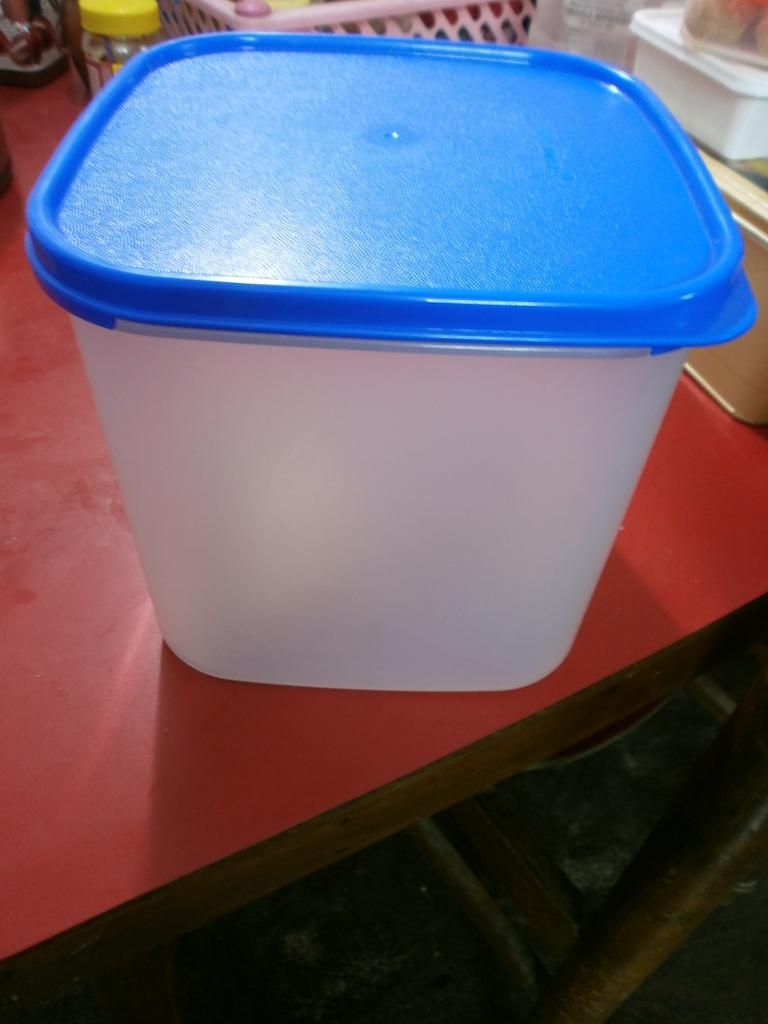 Even though Tupperware products are over-priced, they are of good quality. This is a four-liter container for dry storage – the product is fine. But the dealer, even though she had enough stocks for us to choose from, let us down on one crucial thing – telling us the way to her home!
We were not familiar with Perambur, forget Moolakkadai where the dealer is located. So we went round and round that area and we almost gave up! At last, her husband guided us – that's why we reached!! 🙂 Lesson learned: To save time, select the vendor from an area near you or in an area with which you are familiar. 
3. Tupperware Sipper Bottle 750 ml :: 1 no :: Total – Rs. 225/-
Quikr Category: Household.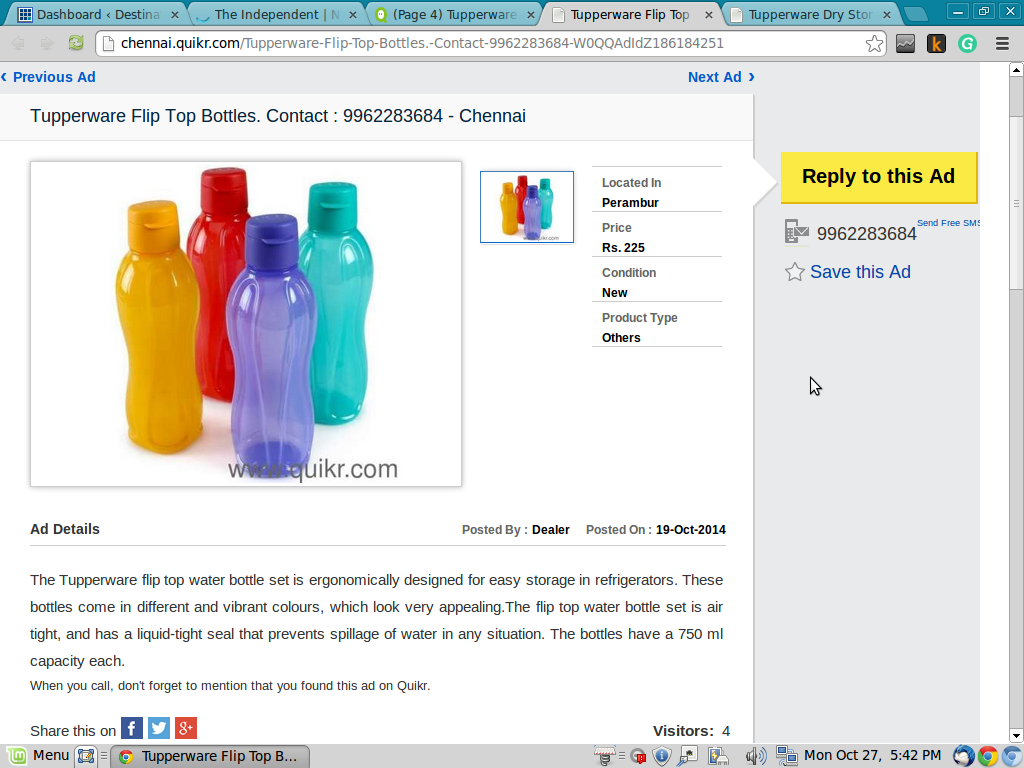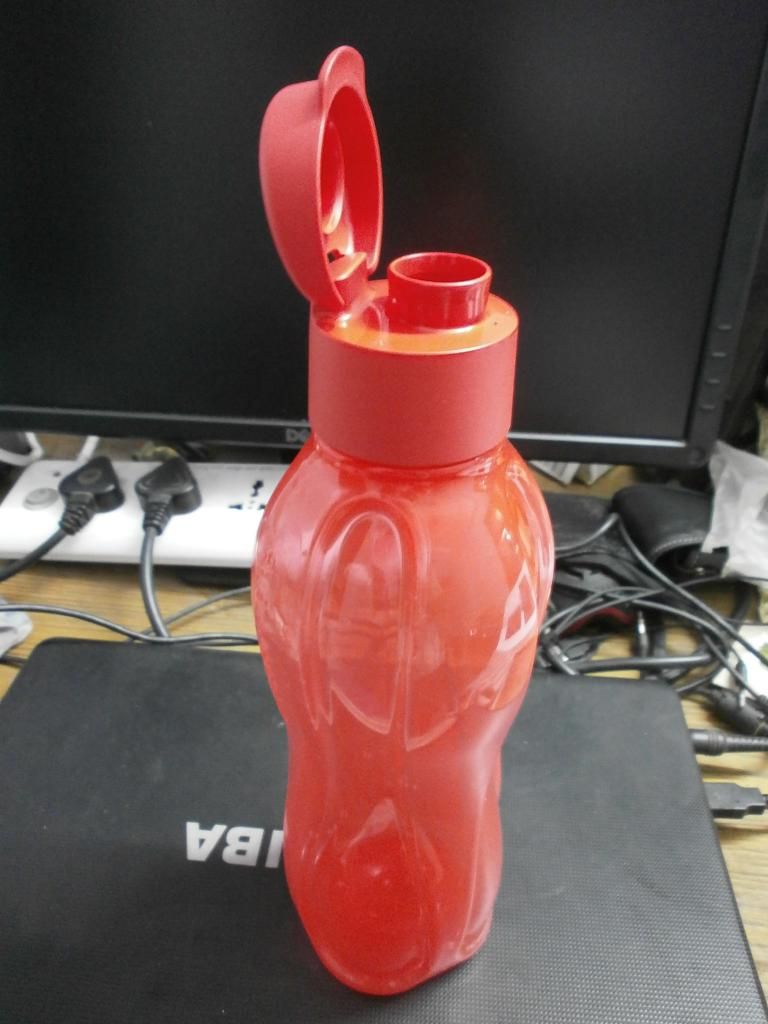 This is another interesting but over-priced product from Tupperware – Sipper bottle! You can remove the cap entirely to fill up water, but you just need to flip the cap to drink the water. It saves time and contributes to the cause of laziness 🙂 We bought this too from the same person mentioned above.
The issue is this –  we wanted 1 L bottle, but only 750ml was available. So we bought it on impulse. Now we feel 1 L may have been a better choice! But I guess a few more trips to the water filter will give us more exercise!! 🙂 Lesson learned: If the size/product you want is not available, don't settle for what is available. Wait or buy elsewhere. 
4. Titan Leather Wallet :: 2 Nos :: Rs. 500/- each :: Total – Rs. 1000/-
Quikr category: Bags – Luggage.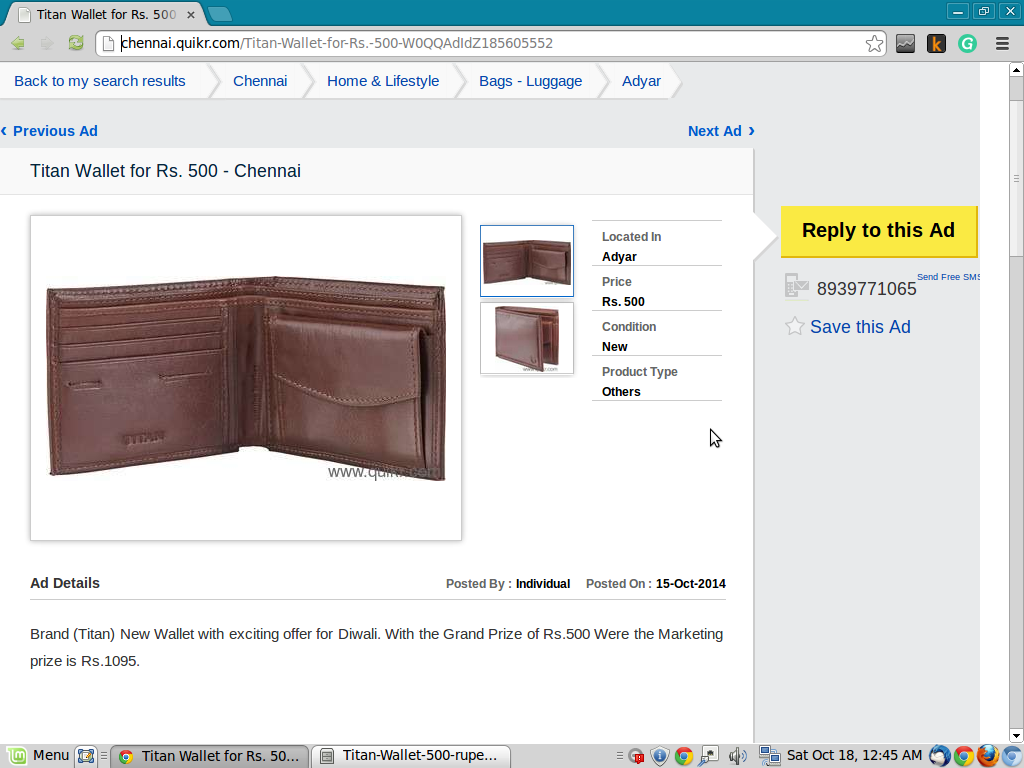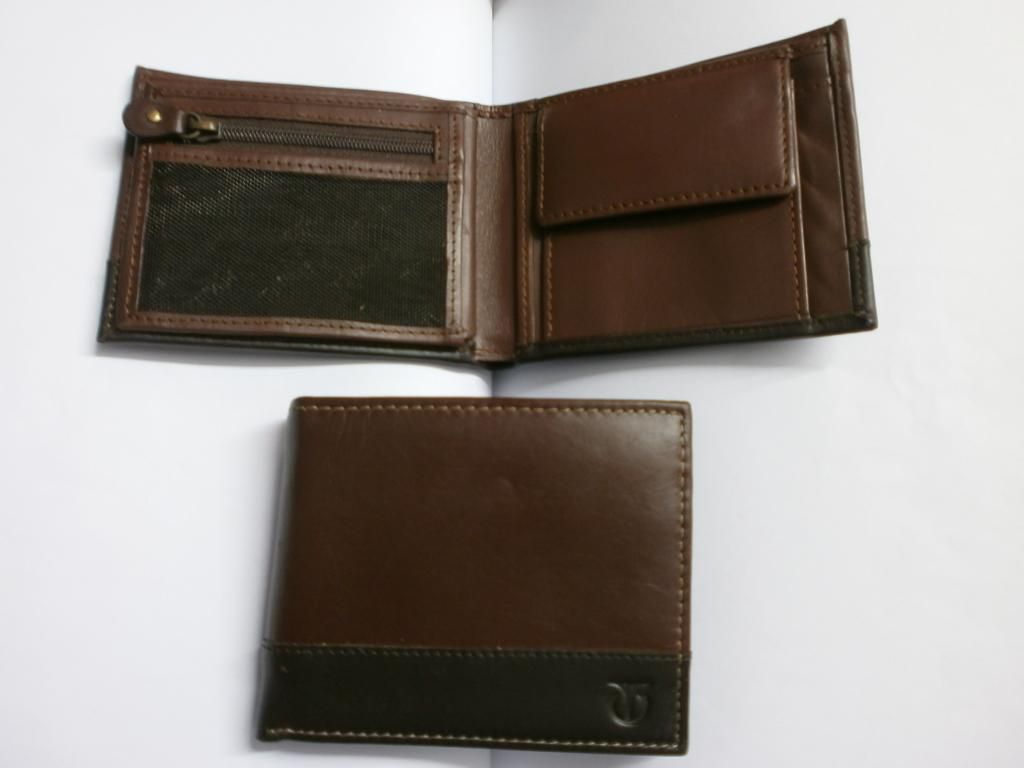 This is an interesting buy. The price for this Titan wallet in Flipkart was more than thousand rupees, but one person who knew some employees working in the company was able to procure it cheaply (at employee discount) and advertise it on the site. I checked if the product was new and of good quality before buying, and it was. I thought the travel to Adyar to buy was worth it.
When I went near his office and tried calling him on his mobile, his phone was not reachable. Fortunately, I knew the name of the person and the office, so I went up and called him from the reception. Lesson learned: It's important to know other contact details of the seller, in addition to the mobile no. It helps in situations like these.
5. Leather Shoes :: 1 No :: Total – Rs. 1000/-
Quikr category: Fashion Accessories.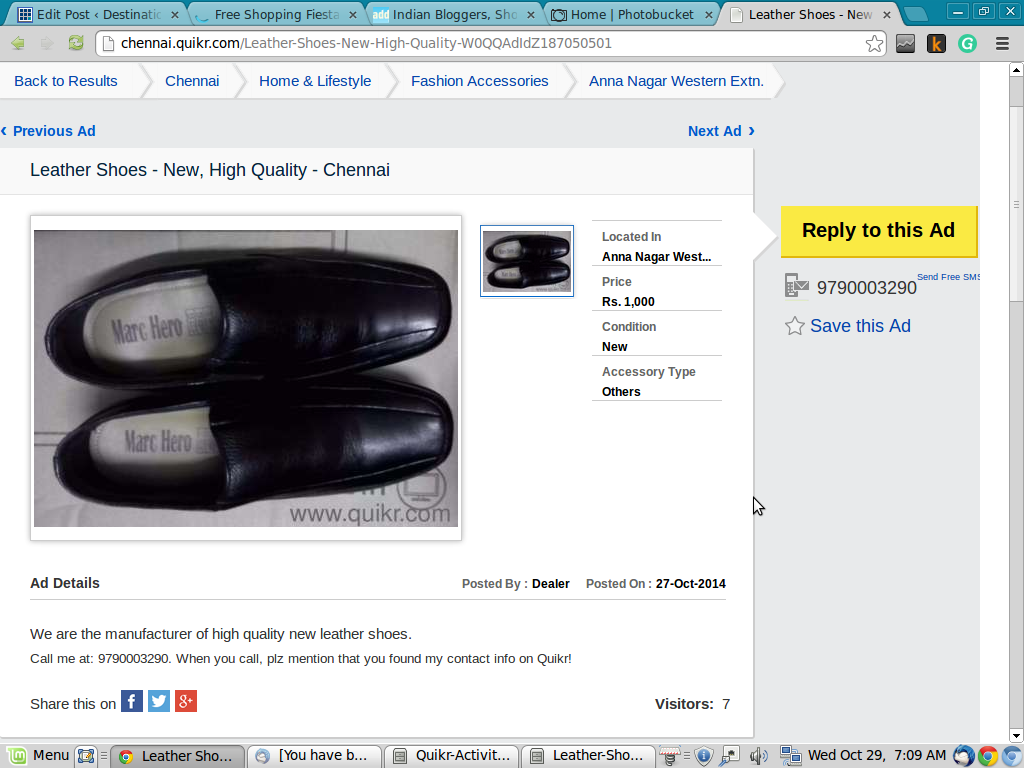 I postponed buying a shoe all this while but decided to buy a pair of leather shoes now. The advantage with this seller was, they were a direct factory outlet and the quality/price was good. This shop is relatively nearer to my house and they also sell new branded leather wallets for the same Rs. 500/- (similar to the above product) here.
Had I known that, I would have bought the wallet from here instead of traveling all the way to Adyar. Lesson learned: Get to know what other products a seller (located nearby) is selling. It could save time and petrol.
Grand Total (all products combined): Rs. 4815/-
So that's it. I thank BlogAdda and Quikr.com for giving us this opportunity.
You can find both new and used products, from individuals and shops/dealers, on Quikr – the Online classifieds website for India.
Destination Infinity
This post is a part of Quikr.com activity at BlogAdda.com.
I am Rajesh K, the author of this blog. While this blog is my hobby, I am a Freelance Video Editor by Profession. If you want to make Videos for Business or Special Occasions, do visit my other website WOWSUPER.NET to see the portfolio and get in touch.